(Opening disclaimer: The quote from choochoomotherslagger is a meme response to Prowl. It's not related to Bluestreak but it summed everything up too well NOT to use. We love you, choochoo. You're made of bad decisions and poor life choices so we absolutely understand why you say the things you say IC. You keep on keeping on, you Derpitcon you.)
___________________________________________________
For over a month now, there has been a dedicated cross-faction collaboration that has Autobots, Decepticons and Anons working in tandem on an unexpected project.
That project is getting speakeasysniper's Bluestreak to kill himself.
Without fail, once Bluestreak mentions a reason he hates himself, multiple people will show up to confirm that, yes, his reasoning is correct.
He is stopping peace from happening.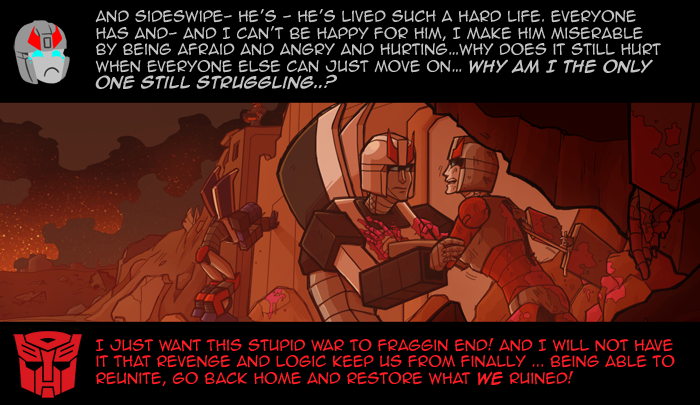 He is keeping Sideswipe from happiness.
And he should give flying a try.